Who we are
SoCal Digital Marketing is an Internet Marketing and Website Design company that provides full website services. From hosting, domain registration, social media profile setup and integration, website design, and online advertising, we can do it all.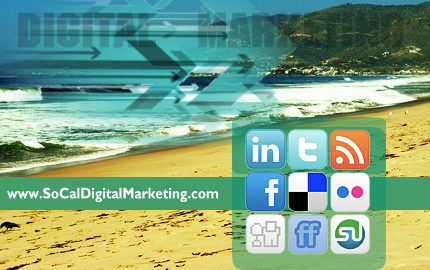 What we do
We are passionate about the digital marketing field and enjoy helping local southern California businesses reach their goals by developing professional looking websites and then driving high quality traffic to it for a maximum ROI.
We listen to what your needs are, find an opportunity for a solution, develop a positive business relationship, and deliver high quality service.
Our Experience
Internet Marketing & Web Development
The owner of SoCal Digital Marketing, Andrew Guida has worked as an internet marketing specialist for over five years. His Orange County-based organization has managed over fifty social media and SEO campaigns for businesses throughout the US. Though his niche is advertising limousine companies and law firms, he prides himself on the ability to promote any company using new media tools, such as Buffer, to boost his clients' presence on key channels, such as Facebook, Instagram and Twitter. A marketing graduate from the University of San Diego, Andrew formerly worked as marketing specialist for Pacific Enterprise Bank and was an SEO Specialist at Increase Visibility. Cracking the key to search engine optimization is a passion of Andrew's and he has devoted countless research hours to identify the most effective way to optimize client websites. Andrew is heavily involved in the SEO community and is passionate about using his knowledge of internet marketing and web design to help other businesses obtain their own goals.
Social Media Marketing
Mat Shafigh, is the social media marketer at SoCal Digital Marketing who manages social media accounts, content, and advertising. Mat attends Irvine Valley College with a major in Business. Mat has been a part of the team and provides valuable lead generation content for clients. Become a partner with SoCal Digital Marketing and let Mat help your business strive by creatively engaging a targeted audience on your social media accounts.
Graphic Design
Jonathan Nelson is the graphic designer at SoCal Digital Marketing and handles the creative aspects of the website design projects. Jonathan has been designing computer graphics for the past decade as a freelancer for businesses throughout the United States. He enjoys working on branding a new company because this is where the most creativity can be achieved. Jonathan is a crucial element to the website design service at SoCal Digital Marketing as he decides the colors and images used to capture the audiences attention.
Orange County SEO and Web Development Company
For a professional and personalized website design or internet marketing service contact us today and we will help you achieve online success.
Add us on Google + Andrew Guida